We are passionate about our region and the amazing tourism businesses that call the Great Southern home. Our tourism training program has been designed to support regional tourism operators to grow their businesses, innovate, and standout in a crowded marketplace.
We work with start-up entrepreneurs and seasoned business owners to help you build amazing tourism experiences and expand your marketing reach.
Together we are changing the face of entrepreneurship in the tourism industry. Our programs include workshops, guest presenters, activities, networking, and one-on-one mentoring.
Why work with us?
We're action oriented – Our training programs are hands-on and practical. We know that you're busy and have a million other things to do. That's why we ensure that all our sessions contain content and exercises that you can immediately put into action in your business.
We're local – that means we understand the unique challenges facing our region, and tailor all our training to suit the real-life needs of our business community.
We're supportive – we know what it means to take a leap outside your comfort zone. All our programs are delivered in a supportive and enabling environment.
We're connected – we may not have have all the answers, but we certainly know where to go to get the expert advice you need. Our training partners are industry experts, with years of business and marketing experience. You don't have to find them – we bring them to you!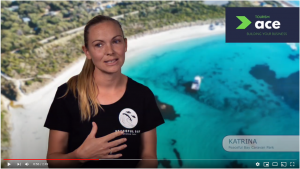 Is It For Me?
Our approach is flexible and designed to meet the needs of businesses at different stages of growth. Choose the program that best meets your business objectives:
QUICKBYTES
QuickBytes is exactly what is says on the box – quick, tasty bytes of marketing know-how delivered to your desk in a 45 minute interactive online webinar over lunch. You bring the snacks and we'll bring you no-nonsense marketing advice.
Join us each fortnight as we explore a myriad of marketing topics with guest speakers. Want to know what's on the menu? Check out our events page.
GENERATE is our tourism industry business incubator program. We work with start-ups and new businesses to take the kernel of a good idea and turn it into a fledgling business that's ready to launch into the marketplace.
GENERATE is perfect for you if…
You are thinking about starting a tourism business, but don't know where to start
You are an existing tourism business looking to innovate to increase market share
It consists of two modules:
Tourism SPARK – half-day ideation workshop for start-ups. Learn all about prototyping, market validation, and pitching.
Tourism LAUNCH – a six-month business support program that includes workshops and mentoring sessions. We help you to develop your business plan, test your ideas, understand the market, and find your ideal customer.
ACCELERATE is our tourism business mentoring program. It provides one-on-one mentoring support to help tourism businesses improve their marketing reach and enter new markets.
It contains two streams:
Tourism ACE – for businesses wanting to improve their local marketing plans. The focus is on the intra- and inter-state markets.
Tourism MATES – for businesses that want to enter the online trade and distribution marketplace in both domestic and international markets.