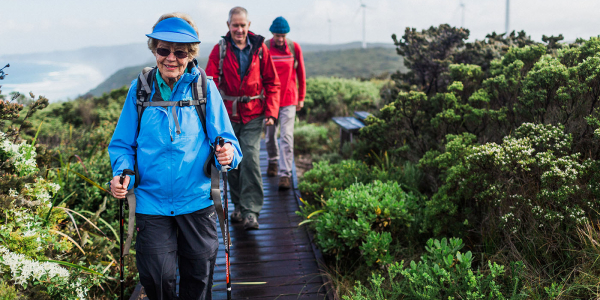 The Department of Local Government, Sport and Cultural Industries is currently calling for applications for the Public Service Commission Graduate Internship program. One of the projects is based in the Great Southern and is focused on assisting with the development of the Great Southern Regional Trails Master Plan.
The Public sector internship program is an initiative to provide high-calibre university students with practical on-the-job training opportunities within the sector. The program allows students to complete a work-based project within a public sector agency and apply the knowledge and skills developed through their studies in a professional capacity. Participating university students also have the opportunity to build their professional networks and gain academic credits towards their studies.
Scope
The intern will assist with the preparation of a "Trails Background Research Report" to support the development of the Great Southern Regional Trails Master Plan.
Objective: To develop a sound understanding of the current trail network in the region and identify any gaps in infrastructure needs.
Key Tasks: Undertake an inventory of current and planned trails in the region. The inventory will identify the land tenure, responsible organisation, resources/funding, maintenance schedule, history of use, general condition, competing land uses of the trails identified, and existing master planning and/or planning policy.
This project could be completed during summer break in 2018/2019, or semester 1 of 2019, with flexibility of days and hours to fit around the student's schedule.  It is anticipated that this project may take three months to complete.
If you have any specific questions in relation to the project, please contact Kelly Waterhouse on (08) 9892 0157 or Chris Thompson on (08) 9892 0100.
Required skills and knowledge
We are looking for an Intern who is working towards a tertiary qualification in Environmental science, biology/ecology, planning, geography or geosciences, with good report writing and analytical skills.  Knowledge of GIS would be beneficial but is not essential.
Location
This role is based at our Great Southern office in Albany.
Application instructions
If this internship opportunity interests you, please submit:
a cover letter (no more than 1 page) outlining why you would like to undertake this project, how it aligns with your course of study and how your skills, knowledge and previous experience will assist you to complete the project; and
a copy of your CV.
Agencies and students interested in participating in the program should first refer to the program guidelines for more information.