GSCORE caught up in nationwide Facebook ban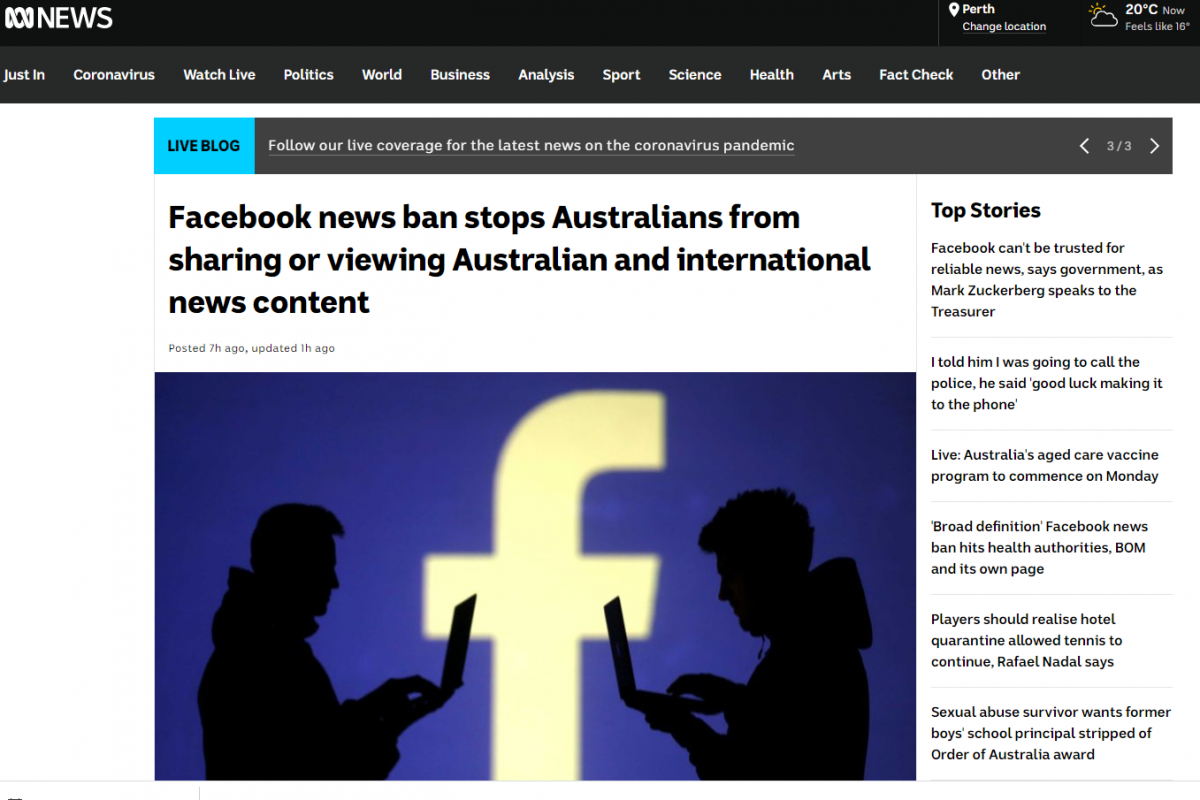 Caption: Organisations across Australia have been affected by the ban, imposed by Facebook in response to proposed laws that would force tech companies to pay for news content.
Facebook has placed a nationwide ban preventing Australians from sharing or viewing global news content, affecting many users (including GSCORE, other not-for-profits, clubs and organisations) across all industries. Some pages now show no content other than their basic listing details.
Here's a link to the ABC news article featured in the picture above. Here are a few tips to help your club or organisation manage the situation.
Check your Facebook page to see if your business is affected. You may not be able to see the problem if you log in as an administrator, so consider using a personal account to check your business profile.

If you are affected, consider other ways to provide important information to your customers. For example, update your website, phone messages and other social media platforms with a message explaining the problem and offering other ways to get in touch.

It appears the About section for your business may still be visible on Facebook, even if your business is affected. Make sure your contact details are listed clearly.
SUBSCRIBE