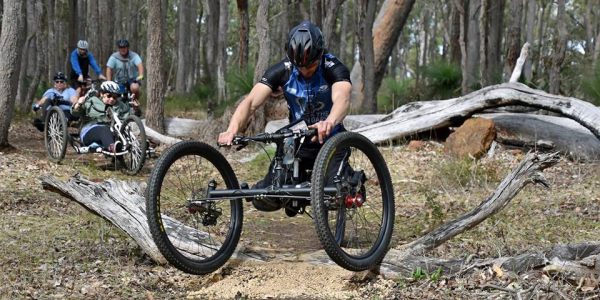 Rebound WA is running a FREE community Adaptive Mountain Biking Come-n-Try workshop in Albany as part of Bike Week.
The presentation will be run by accredited coach, motivational speaker and athlete with a disability, Andrew. He will speak about his personal story of a disability, adversity, bike safety, adaptive equipment, programs and the power of volunteering.
The demonstration will be run in an adjacent court and will cover the basics of the varying adaptive cycles and a demonstration of equipment use and safety.
People are encouraged to try as many of the cycles as possible and will be tutored individually to ensure the correct use of equipment.
This event is recipient of a 2018 Bike Week grant, made possible by the Department of Transport and WestCycle.