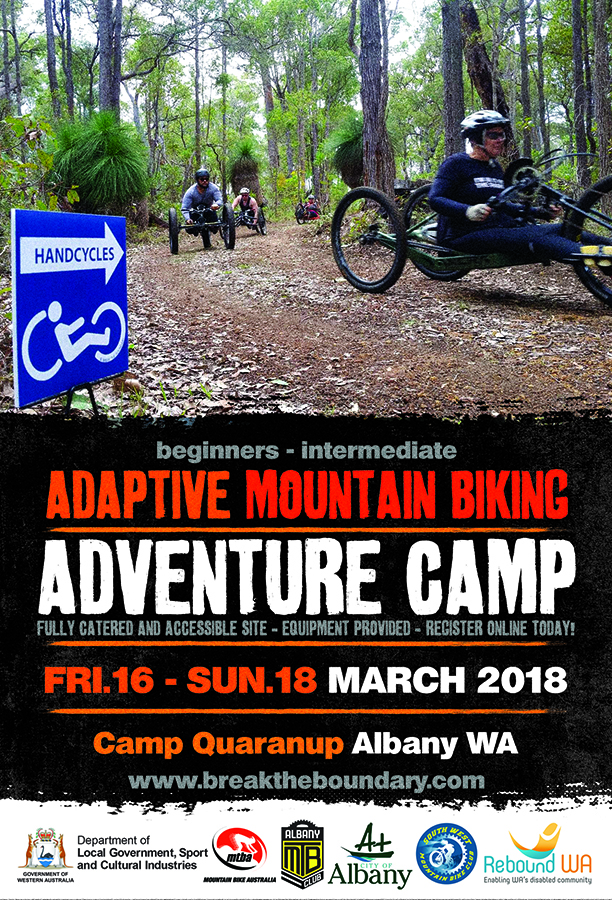 Enjoy 3 days and 2 nights in the beautiful bush-land overlooking the southern shores of West Australian in Albany for a relaxing and family-friendly camping and handcycling experience. From the coastal bush-land of the Vancouver Peninsula you'll be overlooking the majestic Royal Princess Harbour – where land meets sea!
Jump on different equipment, learn the basics and tackle different trail features. When the sun sets, roast some marshmallows over the camp fire family, friends and fellow riders!
You'll be guided by a Mountain Bike Australia affiliated and accredited coach with the support of experienced handcycle volunteers. You'll have the opportunity to check out some cutting-edge technology. Learn where to get equipment from and different grant/funding opportunities in WA!
It will be a cram-packed weekend, so throw on a helmet and get ready to tackle some Aussie dirt!